Steel
Camping table under 13 pounds
Aluminum
Lightweight camping table under 6 pounds
Tailgater Tire Table + Tire Bag
Introducing the King Kong of tire bags - the largest on the market at 29.5" x 33.5" x 10". Designed for the Tailgater Tire Table with extra storage space in a separate slide compartment.
BUY NOW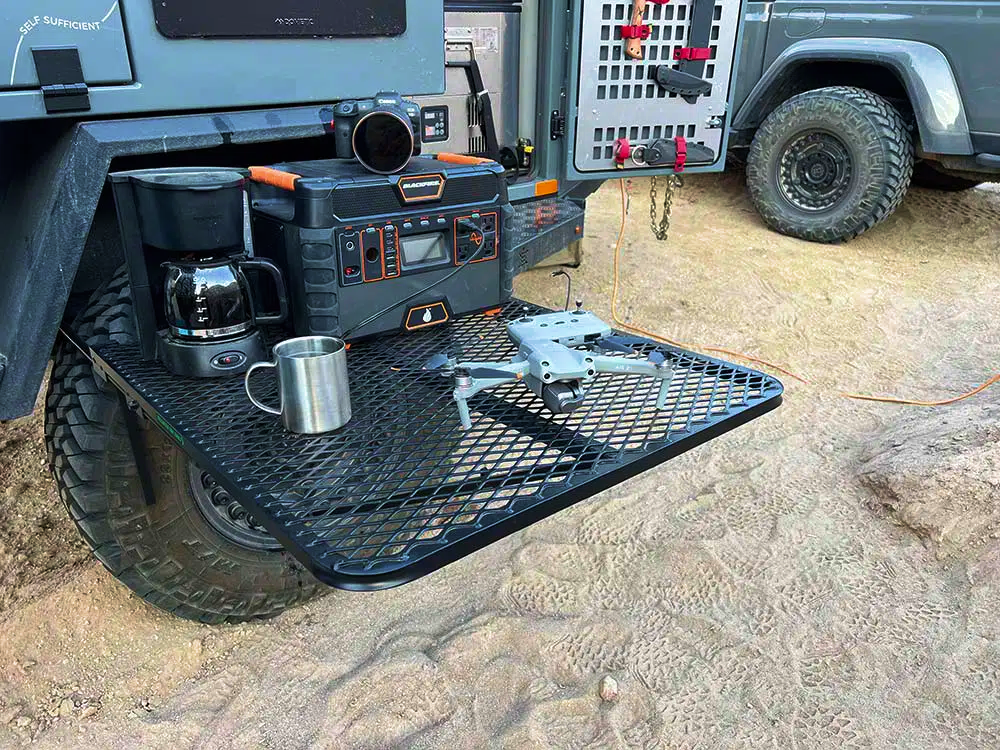 Versatile
A overlanding camping table that uses your vehicle or trailer tire as its main support, making it a stable and level work surface regardless of the ground conditions.
Camping
When every inch of space in your rig matters, the Original Tailgater Tire Table is a must have. It folds up flat with all pieces secured on the table, so you can tuck it away without wasting valuable space.
Why Tailgater Tire Table?
Save space

The Tailgater Tire Table is designed to be space-efficient, making it a great option for those who want a tire table that is easy to store. When compared to other tables on the market, the Tailgater Tire Table is notably compact and takes up less space.

Lightweight

The Tailgater Tire Table stands out not only for its compact size, but also for it's lightweight design. Weighing in at just a few pounds, it is one of the lightest tire tables available on the market.

Easy to install

Setting up the Tailgater Tire Table is incredibly quick and easy, taking just a few simple steps. In fact, it can be done in less than a minute! The table comes pre-assembled, so there's no need to fuss with complicated instructions or tools.

Easy to wash

Another great feature of the Tailgater Tire Table is that it is easy to clean and maintain. Made from high-quality materials, the table can withstand regular use and exposure to outdoor elements.